Keynote Speakers
Thomas J. Webster
Interstellar Therapeutics, Boston, MA, USA
---
Speech Title:
Global Warming Due to Biomaterials ? Why We Have Been So Slow to Act.
Abstract: Biomaterials are composed of some of the same materials as those used in non-medical applications (such as automobile, aerospace, consumer goods, etc.). While these other fields have moved away from using materials that are not environmentally friendly (such as those which contribute to greenhouse gases, are not environmentally degradable, have a large carbon footprint, etc.), the medical device community continues to use non-environmentally friendly plastics, metals, and other materials throughout medicine. This is despite the fact that numerous agencies have found that medical devices contribute to a large component of waste causing greenhouse gases. This is also despite the fact that plastics have been predicted to contribute 2.8 gigatons of CO2 emissions by 2050, up from 850 million metric tons of greenhouse gases in 2019 with only 16% of plastics currently being recycled. This presentation will highlight the current failures of the medical device industry in promoting the environmentally safe production as well as the use of products that can decrease greenhouse emissions. It will also highlight recent research on the use of natural as well as biodegradable materials for a wide range of medical applications. Most importantly, it will highlight that we need a paradigm shift in all fields, not just non-medical fields but most importantly in medical fields, to reduce greenhouse emissions to reduce global warming.

Keywords: Biomaterials, Global Warming, Green, Recycled

Biography: Thomas J. Webster's (H index: 108; Google Scholar) degrees are in chemical engineering from the University of Pittsburgh (B.S., 1995; USA) and in biomedical engineering from RPI (Ph.D., 2000; USA). He has served as a professor at Purdue (2000-2005), Brown (2005-2012), and Northeastern (2012-2021; serving as Chemical Engineering Department Chair from 2012 - 2019) Universities and has formed over a dozen companies who have numerous FDA approved medical products currently improving human health. Dr. Webster has numerous awards including: 2020, World Top 2% Scientist by Citations (PLOS); 2020, SCOPUS Highly Cited Research (Top 1% Materials Science and Mixed Fields); 2021, Clarivate Top 0.1% Most Influential Researchers (Pharmacology and Toxicology); and is a fellow of over 8 societies.
---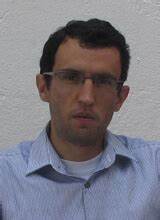 Prof. Raul D.S.G. Campilho
Permanent Auxiliar Professor
School of Engineering
Instituto Superior de Engenharia do Porto (ISEP)
Portugal
---
Speech Title:
Numerical analysis of adhesively-bonded joints in composite structures
Biography: Raul Duarte Salgueiral Gomes Campilho completed his M.Sc. degree in 2006 and his Ph.D. degree in 2009, both of which at Faculdade de Engenharia da Universidade do Porto. He has authored 280 articles in journals, 27 sections of books and 9 books, and received about 9,164 citations with 51 h-index (Google Scholar). He has received 16 awards and/or honors. Raul D.S.G. Campilho spends much of his time researching Composite material, Adhesive, Structural engineering, Finite element method and Fracture mechanics. His Composite material study is mostly concerned with Fracture toughness, Adhesive bonding and Failure mode and effects analysis.
---
Prof. Alexander Seifalian
CEO and Professor Nanotechnology & Regenerative Medicine
Nanotechnology & Regenerative Medicine Commercialisation Centre (Ltd)
London BioScience Innovation Centre
London, United Kingdom
---
Speech Title:
Graphene, butterfly, and stem cells are set to revolutionise the development of human organs
Biography: Alexander Seifalian, Professor of Nanotechnology and Regenerative Medicine worked at the Royal Free Hospital and University College London for over 26 years, during this time he spent a year at Harvard Medical School looking at caused of cardiovascular diseases and a year at Johns Hopkins Medical School looking at the treatment of liver cancer. He published more than 687 peer-reviewed research papers and registered 14 UK and International patents. On editorial boards of 41 journals. He supervised 121 PhD students, all successfully completed. He is currently CEO of NanoRegMed Ltd, working on the commercialisation of his research. During his career, Prof Seifalian has led and managed many large projects with successful outcomes in terms of commercialisation and translation to patients. In 2007 he was awarded the top prize in the field for the development of nanomaterials and technologies for cardiovascular implants by Medical Future Innovation, and in 2009 he received a Business Innovation Award from UK Trade & Investment (UKTI). He was the European Life Science Awards' Winner of Most Innovative New Product 2012 for the "synthetic trachea". Prof Seifalian won the Nanosmat Prize in 2013 and in 2016 he received the Distinguish Research Award in recognition of his outstanding work in regenerative medicine from Heals Healthy Life Extension Society. His achievements include the development of the world first synthetic trachea, lacrimal drainage conduit, and vascular bypass graft using nanocomposite materials, bioactive molecules and stem cell technology. Currently, he is working on the development and commercialisation of human organs using graphene-based nanocomposite materials and stem cells technology. Recently he has commercialised a novel functionalised graphene oxide for medical and other industrial applications and synthetic graphene-based nanocomposite materials for surgical and medical devices application. He is currently working on the development of facial organs, heart valves and tendons.


ORCID: https://orcid.org/0000-0002-8334-9376

https://scholar.google.com/scholar?q=seifalian&hl=en&as_sdt=2007
---
List of speakers will be updated soon...