Invited Speakers
Prof. Wei Min Huang
School of Mechanical and Aerospace Engineering
Nanyang technological University
Singapore
---
Speech Title:
Vitrimer-like polymers and their applications
Abstract: The shape memory effect (SME) refers to the ability of a material to recover its original shape, but only in the presence of a right stimulus. Most polymers, either thermo-plastic or thermoset, can have the SME, although the actual shape memory performance varies according to the exact material and how the material is processed. Vitrimer, which is between thermoset and thermo-plastic, is featured by the reversible cross-linking. Vitrimer-like shape memory polymers (SMPs) combine the vitrimer-like behavior (associated with dissociative covalent adaptable networks) and SME, and can be utilized to achieve many novel functions that are difficult to be realized by conventional polymers.

In the first part of this talk, a commercial polymer is used to demonstrate how to characterize the vitrimer-like behavior based on the heating-responsive SME. In the second part, a series of cases are presented to reveal the potential applications of vitrimer-like SMPs and their composites. It is concluded that the vitrimer-like feature not only enables many new ways in reshaping polymers, but also can bring forward new approaches in manufacturing, such as, rapid 3D printing in solid state on space/air/sea missions.

Keywords: vitrimer; shape memory; cross-linking; reversible; 3D printing; reshaping

---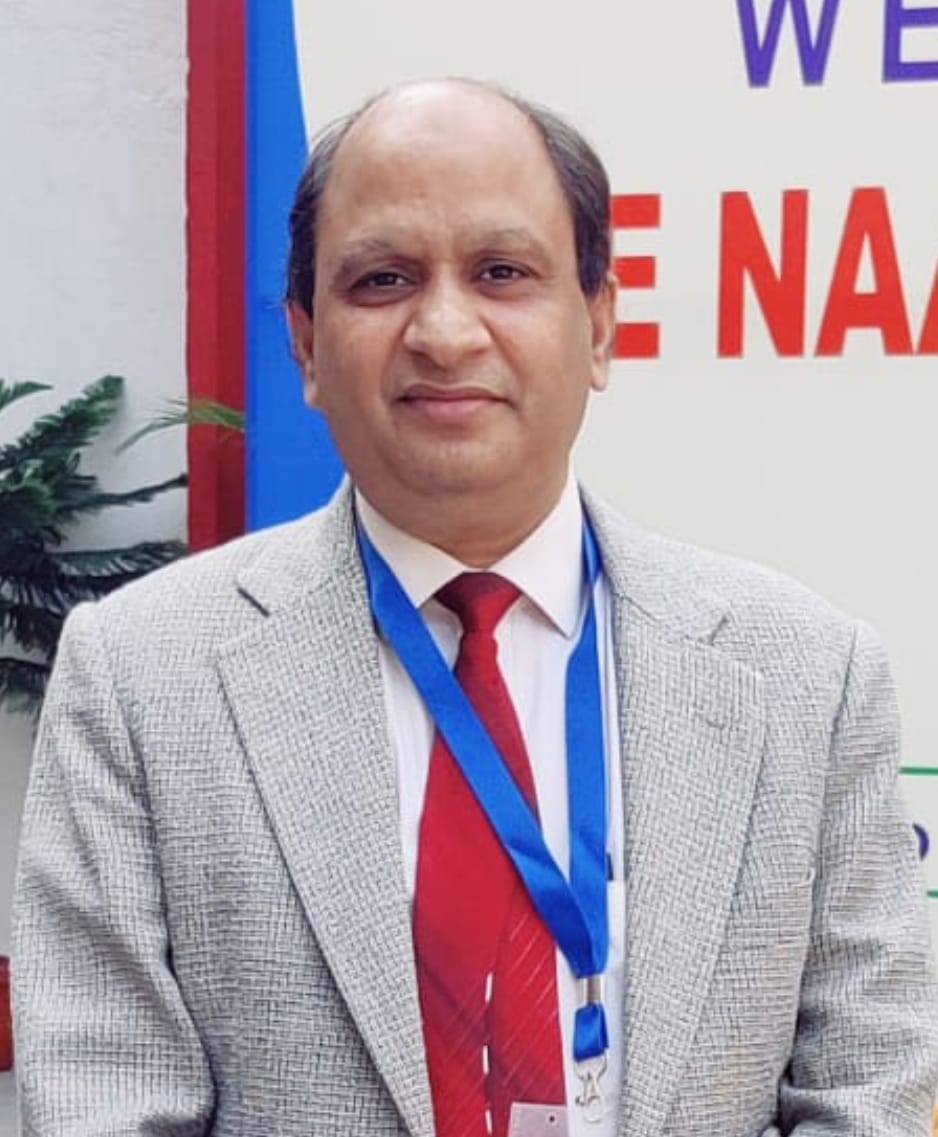 Prof. Tokeer Ahmad
Jamia Millia Islamia, New Delhi, India
---
Speech Title:
Designing Nanocatalysts for H2 Generation and Organic Transformations
Abstract: Multifunctional nanostructures find the possibility for their applications in water splitting processes for hydrogen generation as a renewable source of green energy. The studies of some multifunctional nanoparticles by chemical synthesis reveal the formation of monophasic nanostructures with fairly uniform distribution of nearly spherical particles, high specific surface area and visible optical band gap. Photocatalytic generation of hydrogen in water splitting process by using as-prepared nanoparticles has also been studied under the visible light irradiations which showed a significant H2 evolution reaction rate. The development of nanostructured catalysts has also been preferred to carry out the heterogeneous catalytic organic transformations because of greater number of surface-active sites for catalytic processes, high catalyst recovery rate, especially their environment friendly nature and their ease of synthesis. Besides the advances in nanocatalysis, certain challenges including not well-defined morphologies due to loss of control over it and loss of catalytic activity during operation need to be addressed. Herein, we discuss some nanocatalysts for certain organic transformation reactions with enhanced activity as well as in water splitting reactions for hydrogen production.
---
Dr. Manish Kumar
(
Listed in top 2% scientists world-wide, released by Stanford University ranking-2021
)
Department of Physics, ARSD College
University of Delhi, Dhaula Kuan, New Delhi-110021
India
---
Speech Title:
---
Prof. Ajay Kumar Mishra
Department of Chemistry, School of Applied Science, KIIT Deemed University, India
Academy of Nanotechnology and Waste Water Innovations, South Africa
Research School of Polymer Materials, Jiangsu University, China
---
Speech Title:
---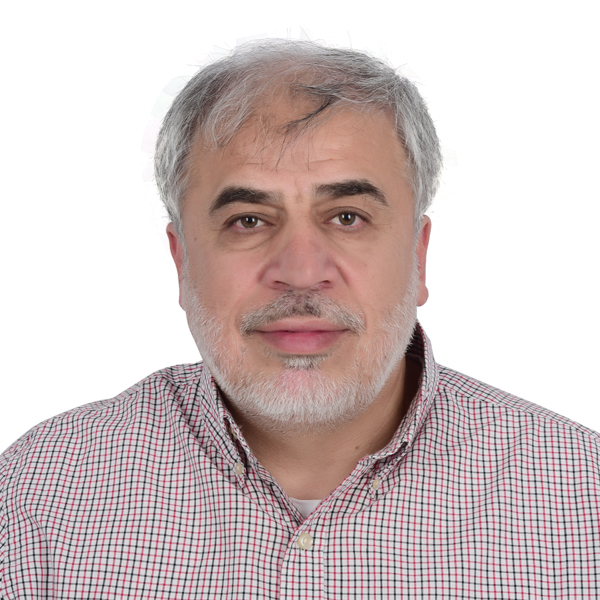 Dr. Khalid Alzebdeh
Associate Professor
Department of Mechanical and Industrial Engineering
Sultan Qaboos University
Sultanate of Oman
---
Speech Title:
An Optimized Synthesis Route Toward Improved Interfacial Adhesion Strength in Particulate Date Palm Reinforced Polypropylene Composites
Abstract: Surface modification of bio-filler and hosting polymer in natural fiber reinforced composites is essential to promote compatibility between the two components. Limited number of studies on grafting of bio-filler to improve its reactivity with the polymer matrix have been reported in the literature. This research work is about statistical optimization of a crosslinking scheme through ester linkage between Date Palm Particles (DPP) and Polypropylene (PP). First, the chemical modifications of PP yielding PP-g-COOH is presented in an experimental setup by means of efficient and following taguchi design. Upon mixing the two ingredients, an ester linkage between filler and polymer is established. Fourier Transform Infrared Spectroscopy (FTIR) was used to validate the reaction. Subsequently, bio-composite sheets were fabricated according to the design of experiment, and specimens were cut out and tested in terms of chemical characteristics, thermal stability, and physical and mechanical properties to confirm the effectiveness of the proposed technique. The results have shown that developed crosslinking enhanced the interfacial adhesion of the filler/polymer as was observed by SEM. Also, the mechanical properties of the new bio-composite with grafted ingredients were improved over the un-grafted counterpart. In particular, this research is a ground-breaking attempt for advanced polymeric composites reinforced with biomass-based particles towards improving their strength, ductility and reliability.

Keywords: Bio-Composites; Filler/Polymer Compatibility; Ester; Functionalization; Interfacial Bonding.
---
Prof. Valentina Beghetto
Department of Molecular Sciences and Nanosystems
University Cà Foscari Venice
Italy
---
Speech Title:
Bio-Mass Valorisation to produce high value chemicals
Abstract: Linear production is no longer possible in a logic of sustainability and circular economy. An important and emerging alternative is based on Circular Economy and the 4R principles (reduce, reuse, recover and recycle) that should be applied during the entire cycle of production, consumption and return of resources, involving the entire supply chain from production to disposal.

In this context we will report recent results achieved within various successful case studies reporting the recovery, recycling, and valorization of bio-mass to produce high value chemicals. In particular:

1. Production of green biopolymers for leather tanning: a novel class of bio-based polymers is being developed within the recently financed LIFE I'M-TAN project with low chemical hazard, sustainable costs, reduced waste and improved circularity (recycle/re-use of waste) compared to conventional processes. An innovative ultrafiltration/nanofiltration purification process (UF/NF) will be scaled up to separate concentrate purified natural tannins (CPNT) from non-tanning LMWS. The CPNT will then be chemically modified according to green chemistry principles to produce tanning agents while LMWS will be used as animal feed.

2. From Brewery to Bioplastics: The EU Brewing Industry produces over 39.5 MioL of beer yearly, generating over 6.4 Miot/year of Beer spent grain (BSG), main side-stream of the brewing process. In EU, 20% of BSG is landfilled (1.28 Miot/year). LIFE RESTART is a close to market project which will reuse BSG to substitute Fossil based Plastics for food and non-food packaging, giving adequate answer to some of the most pressing environmental issues related to BSG disposal and non-biodegradable, persistent FbP packaging, tackling relevant social issues.

3. Bio Extracted Active Substances for Plant Innovative Shields: starting from Agricultural waste an environment-friendly biorefinery is being developed on a multi-technology approach, by Supercritical CO2 Extraction, followed by Fractional Distillation for the production of Natural Extracts Biocontrol Agents & Biostimulants to reduce/replace Synthetic Chemical Pesticide(SCP).

Keywords: Product and Process Sustainability, Bioeconomy, Green Chemistry, Circular Economy, Polymers, Biomass Recovery and Recycle.

---
List of speakers will be updated soon...